Language Course in Canada
Canada is a country in North America. next to the United States It is the northernmost country in the world and the second largest in the world. and has two official languages, English and French. culturally diverse Canada is a technologically advanced and industrial country. have a diversified economy which rely on abundant natural resources
Vancouver
It is a port city located in British Columbia in western Canada. and is the most populous city in this area and is the 8th largest in Canada. The port of Vancouver is Canada's largest port. making this city a center for exporting and importing goods by default The city also makes a fortune from the television and film industries that go into filming. The beauty of this city is a constant attraction of tourists and international students. and Vancouver was voted the 3rd most livable city in the world.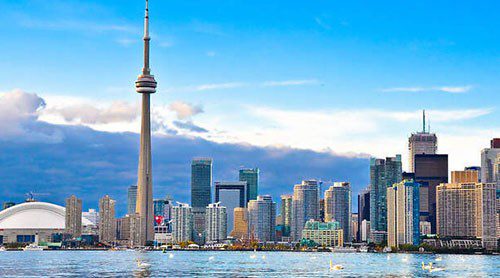 Toronto
It is located on the northern shore of Lake Ontario. and is the largest city in Canada Including being the capital of the province of Ontario as well. Today, it houses more than 6 million people, three Chinatowns in the city, and Little Italy and Greektown, demonstrating the cultural diversity of Toronto. Toronto is a large economic and cultural center in Canada. There are three big industry groups: Finance, Real Estate. and both retail and wholesale trade
Montreal
located on the east side have cold weather Montreal is also the second largest city after Toronto. It is a city of slow life people. but also modern, with a blend of European style and American modernity. The resting place focuses on natural beauty, trekking, going up the hill, cycling, entering the park. walk the museum It is a city that is suitable for people who love peace, but also have complete facilities.