Language Course in Australia
Australia (Australia), officially known as Commonwealth of Australia The Commonwealth of Australia is a country that comprises the mainland of Australia, Tasmania and other islands in the Indian, Pacific and Southern Oceans. It is the sixth largest country in the world when total area is counted.
Sydney
It is the capital city of New South Wales. Australia It has a population of over 4 million and is the most populous city in Australia. Sydney is not the capital of the country. It is the financial center of Australia. It is an important tourist city and is regarded as one of the most beautiful and livable cities in the world.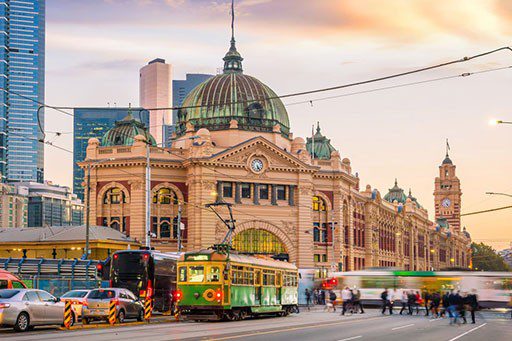 Melbourne
It is the second largest city in Australia. It is a famous center for arts and culture, finance and transportation. Because of its safety, Melbourne is one of the most livable cities in the world. The cost of living is relatively low and full of unexpected novelty students who live here.
Brisbane
It is the capital and most densely populated city of Queensland. Australia It is also the third largest city in Australia. It is a city with beautiful scenery and a river flowing through the middle of the city. It is also close to Queensland's famous attractions, the Gold Coast and Sunshine Coast, as well as The Great Barrier Reef.